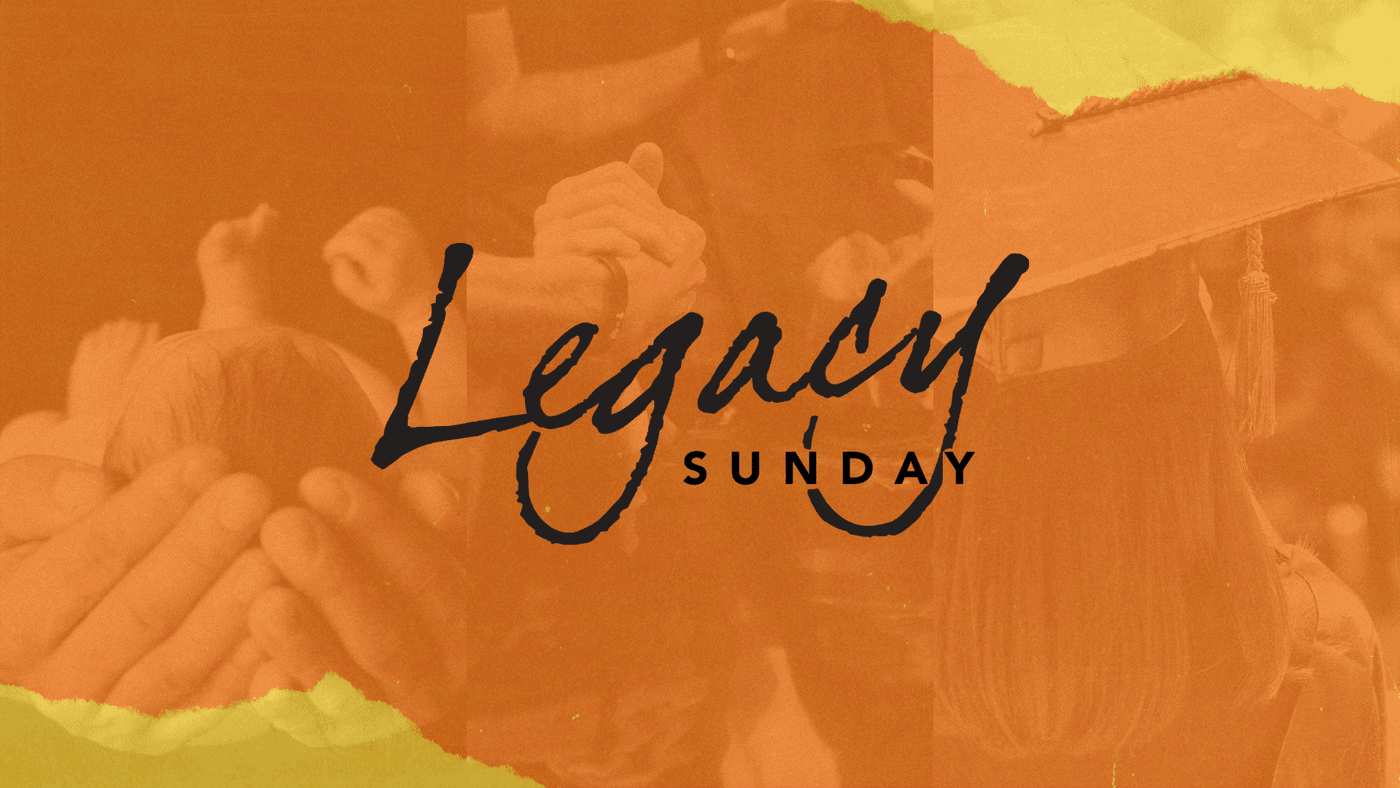 What is Legacy Sunday?
Legacy Sunday is a special day we set aside to celebrate all the amazing things God is doing in our church!
We give an opportunity for parents to dedicate their child to the Lord and make the commitment to raise them to know and love God, we celebrate being graduating seniors (high school and college), and we celebrate those who have recently been baptized! (Baptism will take place the previous Wednesday during our Midweek Service, May 12th)
So, in short, Legacy Sunday is a day we choose to celebrate the awesome people here at our church! You can read more about getting involved with baptism and baby dedication, just keep scrolling. 👇👇👇👇
Celebrate Baptism
Baptism shows other that you have been made new. it represents your old sinful life being washed clean because of your faith in Jesus.
If you've made the decision to follow Christ, baptism is one of the most meaningful next steps you can take. Baptism is a public celebration of your decision to follow Christ.

Celebrate Babies
Baby dedication is a wonderful moment in which parents make a public statement of faith to raise their child under God's grace and wisdom. Dedicating your child to God shows that recognize your child as a gift from God and you are dedicating yourself to being a godly example to your child.
Baby dedication does not secure salvation, rather it is a symbolic moment of entrusting your child's life to God's will.
Honor A Graduate
We love celebrating those who have accomplished things academically, so use the form below to let us know of a senior in your family that we should be honoring! You can fill this form out for yourself or a child/loved one who is part of our church family.